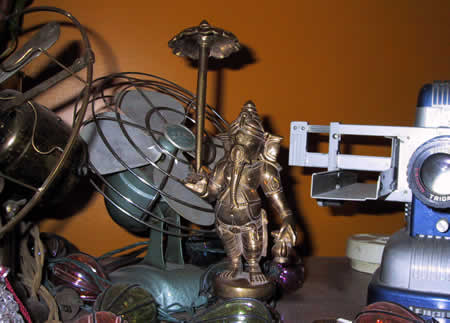 Today marks the Hindu holiday of Ganesh Chaturthi, the start of a ten-day festival celebrating the birth of Ganesha, the elephant-headed god of wisdom and prosperity.
Coincidentally enough, it's also the first birthday of Samudra, the Oregon Zoo's latest addition to its colony of Asian elephants.
Barbara and I have long had a soft place in our hearts for Ganesha — particularly as he's the Remover of Obstacles and the patron of letters and learning, things we love and need. So in honor of the day, we'd like to wish that everyone's obstacles be removed and that they have a good year until the next Ganesh Chaturthi.
On the other hand, we probably didn't get the party started off quite right by buying ten pounds of hamburger at Freddie's this afternoon.