Preparing for The Big One. A White House photo by Paul Morse.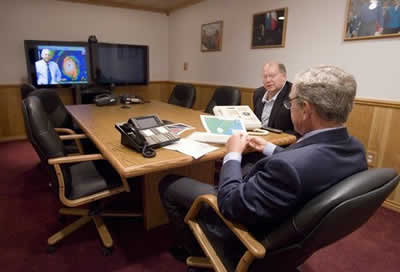 Spot the hidden Cabinet members planning for the most devastating storm ever to hit the US!
President George W. Bush is handed a map by Deputy Chief of Staff Joe Hagin, center, during a video teleconference with federal and state emergency management organizations on Hurricane Katrina from his Crawford, Texas ranch on Sunday August 28, 2005.