Seven years ago today I just about died from a bunch of blood clots in my lungs, stemming from a broken leg and ankle two months earlier. Four years ago, after Barbara and I saw that you could still buy a spot in the Lone Fir Pioneer Cemetery and we got ourselves a little dual-cremation plot so we could mix it up with the likes of the Banfields in the hereafter, I did a little jig on our plot to show I was still around.
The day after that photo was taken, I was back in the ER. Despite the horrible pain in my foot, I was relieved, because it turned out to be gout, not a blood clot about to send chunks into my lungs.
LOL, I have gout! Too much red meat and beer in my diet… 😛 Ok ok ok, I'll eat my veggies, sheesh!

— Tom Higgins (@higgyb) December 3, 2009
Still, this year, a more sober image. And a shout-out to Unity Evangelist (and former Director Product Manager) Tom Higgins for entering the world of old man diseases.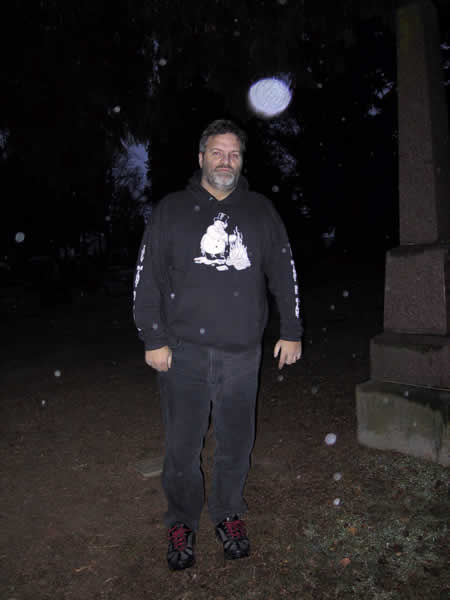 P.S. When we went over to Lone Fir to take the picture this evening, the place was lit up. Not for Christmas, but it looked like they're shooting either a scene for a movie or an episode of "Leverage" tonight. I doubt it's Madonna come back to haunt the place.