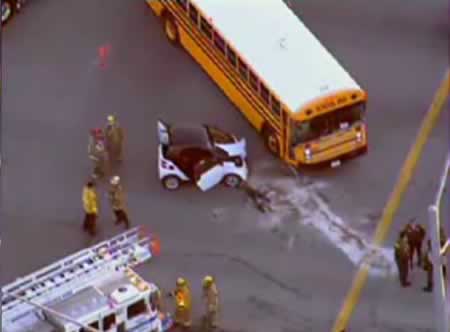 Down in Rancho Cucamonga, California today, a smart car tussles with a school bus full of kids (from KTLA):
School Bus Carrying Students Collides with Smart Car

The accident happened at the intersection of Banyan St. and Milliken Ave., just east of Chaffey Community College.

The white Smart Car was significantly damaged, but there did not appear to be major damage to the bus.

…

It appeared that no one was seriously hurt.
Look at the tiny little car!